INVEZT signed a commercial alliance with KAYMERA Technologies, Ltd. to become its "Business Partner" to facilitate Mexican clients' access to the world's most powerful and versatile platform for defense against mobile threats. In this case, INVEZT offers its clients:
Sale of CipherBond Service Licenses.

Collection of service licenses through national bank accounts and in Mexican pesos.

Electronic digital invoicing (CFDI) for the deduction of the cost of licenses.

Customer service, configuration, training, technical and administrative support in Mexico.

Consulting for the optimal solution in the security of your communications and mobile devices.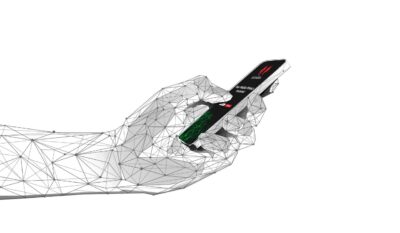 KAYMERA Technologies, Ltd. is a Tel Aviv, Israel-based company, founded in 2013 by veterans of the cybersecurity industry with in-depth knowledge and experience in mobile communication security and cyber-attack defense methods.
KAYMERA solutions feature the world's most advanced technology for military-grade cyber defense and offer an unmatched security level for personal and mobile business communication.
KAYMERA services and platforms have been adopted worldwide by governments, companies, and professionals to protect themselves from all security threats in their communications with voice, data, and files when using their mobile devices.
KAYMERA builds its solutions with a multi-layered approach to achieve a unique combination of fully functional, user-friendly, high-military-grade security. It is thus offering the most powerful and versatile defense platform in the world against threats in mobile communication.
KAYMERA was recognized by Gartner, the prestigious international consulting and research house within its report and analysis called "Critical Capabilities for High-Security Mobility Management" in 2017.
KAYMERA Global Operations